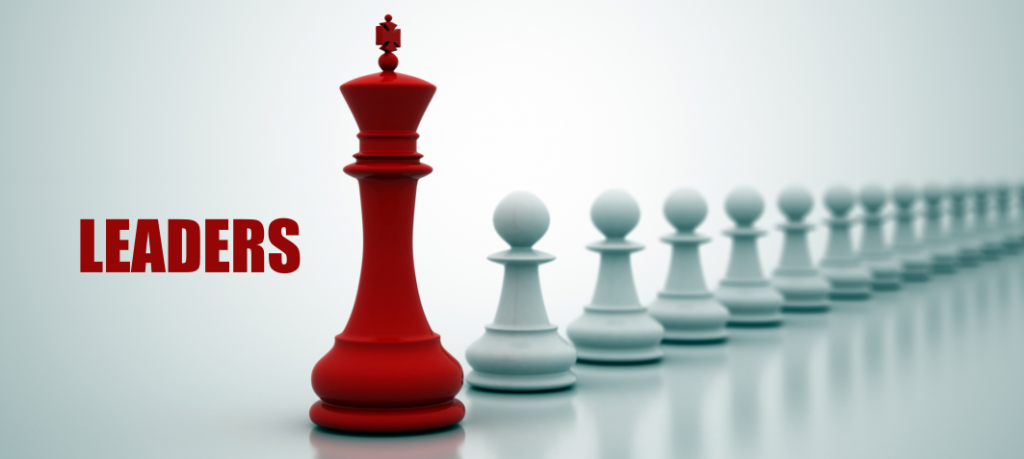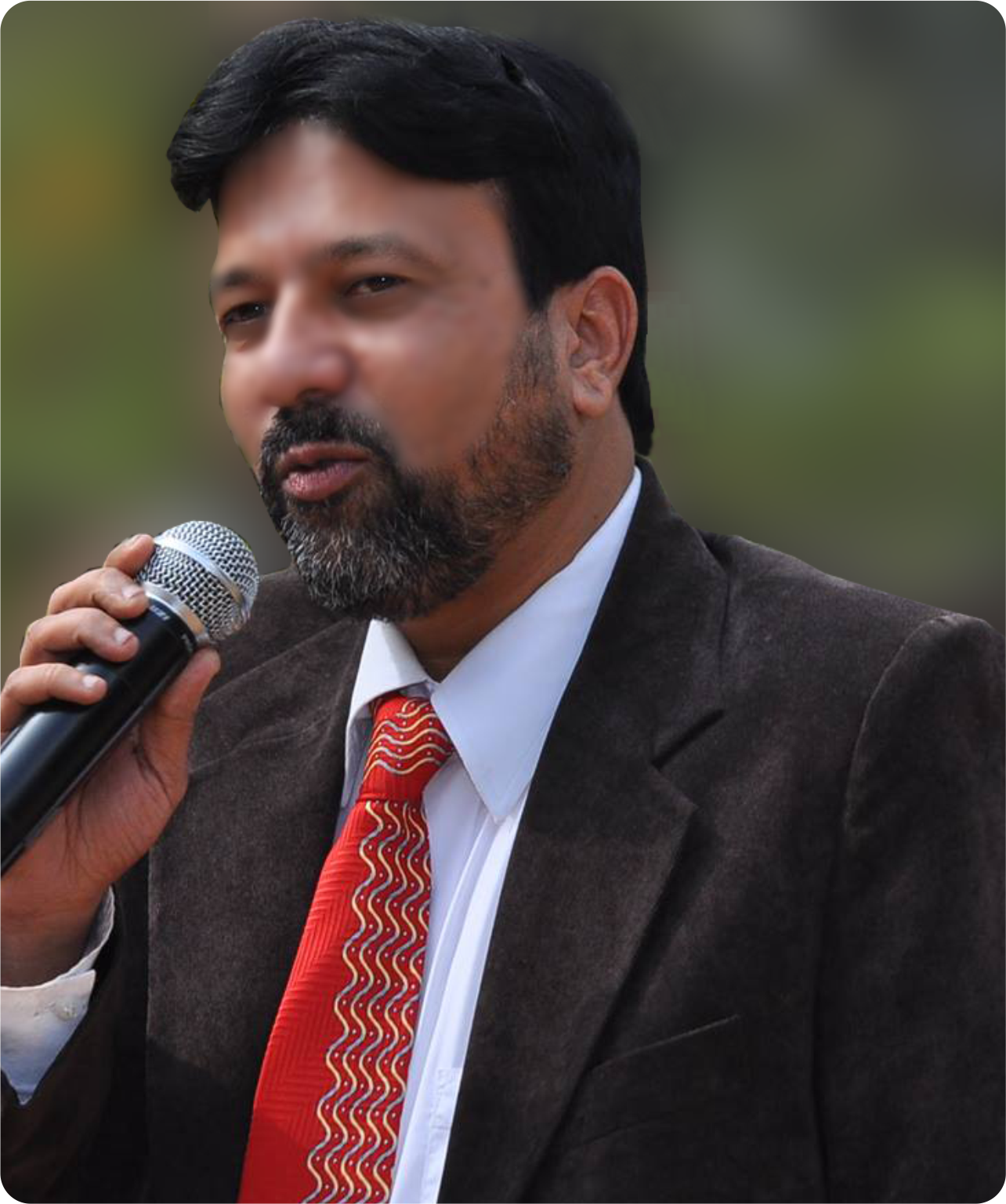 Mr. Umri – C.E.O
Mr. Umri has over 25+ years of professional experience working across the country in various positions. He has worked and headed International Schools with multiple curricula like CBSE, ICSE, IB and CIE. He has designed, setup and administered schools and presented training courses to School Management, Heads & Teachers at International School levels. He has devised an innovative methodology for improving education by engaging NGO's, Parents, Educators and Youth from Corporate World. Energy, describes his lasting capability.
Mr. Umri specializes in Gurukul system of education and also integration of Islamic Concepts into modern education. He is on Board as Academic Advisor on some top schools in India. He is able to multitask, skilled at planning & organizing delivers the best under pressure.
Mr. Umri was recently awarded Rex Karma Veer Chakra Award for his work in Education Sector.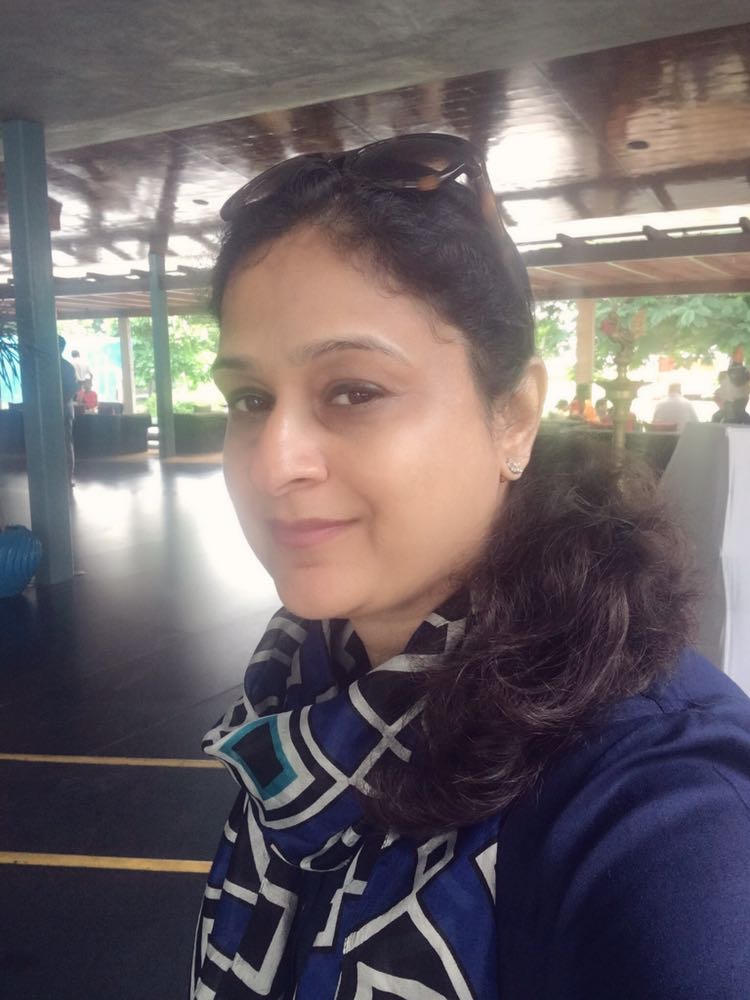 Ms. Sadia Alladin – Director Academics
An enthusiastic and energetic individual, with a passion to serve the stream of education. Holding 10 years teaching experience as faculty for Cambridge International Schools in Middle East, as a Senior English Language teacher for IGCSE Grade 9 and 10. Experienced in handling various responsibilities as a mentor, coordinator, teacher trainer, curriculum developer, help in language development programmes and a student counsellor and a member of the school discipline committee.
Sadia is well familiarized with various classroom strategies to promote active learning, and create an environment that is most conducive to maximizing learning. Highly self-motivated, possesses leadership skills and the ability to communicate effectively.
Ms Sadia has been working with curriculum development with quite a few leading curriculum development organisations as a freelancer for last 5 years since her relocation to India. Currently , she is working as a freelance consultant to reputed schools in Hyderabad such as Glendale International school and Insight International School, helping them design and implement CIE standard curriculum, lesson plans, teacher trainings, ongoing structured assessments, projects and activities which promote active student participation and promotes active learning. She has helped develop lesson plans for Hippocampus Learning Centre CBSE schools, Largest Pre-School Network in Karnataka and Academic Consultant to Telangana Minorities Residential Schools, Telangana. Ms. Sadia is certified TESOL trainer.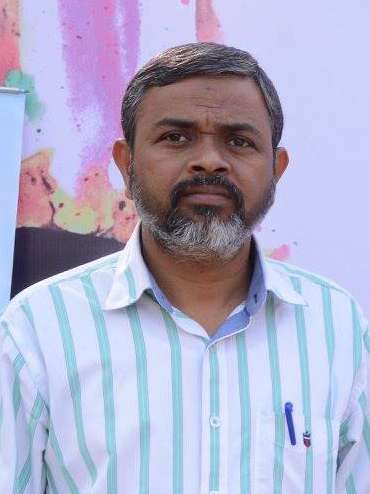 Mansoor Kaleem – Director – HR and Administration
Mr. Mansoor Kaleem is a goal-driven professional with over 20 years of experience in administration, human resource management, operations & maintenance. He is an experienced and dynamic individual with good interpersonal and communication skills. Sound technical knowledge and creative in his designing skills. He is the CEO of Insight International School, Hyderabad. Has endless amount of energy with a distinct style and works with wide variety of mediums for different audiences. He stands out above the team because of his discreet, ethical, imaginative and time management skills. A very active participant in social activities.
Mr. Mansoor has a vast experience working with International Organization Alfanar. He has an 12 years' experience working in HR department at Riyadh and Jeddah.
His experience with Hikmah Consultancy has helped him to be a resourceful initiator with depth of perception, maturity in judgment, and good analytical ability in setting up schools, financial management and investors relations, Promotion/Marketing and branding of schools recruitment coordination and overall administration. Mansoor works with clear objectivity and accuracy.
Mr. B. Srinivas Rao – Head – Implementation and Assessment
Mr. Srinivas works with a passion to bring in innovative and path breaking learning solutions that transforms the way learning occurs. His focus is on constructing formal models of the learning processes – perceptual, intellectual, and linguistic–by which knowledge is gained. His expertise includes on using statistical models, formal techniques of logic, linguistics and psychology to make knowledge acquisition and understanding easier among students and measure their learning process.
With an experience of 12 years working with large scale projects in the education space with corporate, public and private school systems in the country Srinivas is always eager to learn and curious on how it could be transferred to the next generation.
He is on board as a consultant with Railways Schools in Hyderabad division, MS-Education Academy Group, Gelvi School at Nandyal, Telangana Welfare Residential School and Core Academic Team Member in Telangana Minorities Residential Schools.
He has partnered with Google India-Student Learning levels across 20 states, Nandi Foundation- Baseline, Endline studies, Teacher Development, Azim Premji Foundation-Student Benchmarking Studies, Jawahar Navodalaya schools of Pune region in Maharashtra and Bharti Foundation-Measuring student learning assessments and training in more than 200 English Medium schools across the country.